Call of Duty: Black Ops Zombies Comes to iOS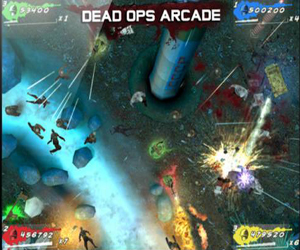 The king of shooters and the biggest thing in all of entertainment comes to iOS, with added zombies. Call of Duty: Black Ops Zombies launches today on the App Store. Activision have released an adapted version of Treyarch's popular zombie mode for iPad, iPhone & iPod Touch.
It contains 50 levels of cult favourite Dead-Ops Arcade for all those that enjoy shooting the undead horde. Voice chat is also there for those that want that true multiplayer experience as you and three others can take on the snarling, rotting walkers or you can go in solo and tear some living, breathing corpses up.
For the people who are still holding onto their third generation Apple devices, fear not as COD: BLOPS Zombies has "unparalleled graphics" across all devices whether it's an iPhone, iPad or iPod Touch from third generation and up.
The universal app – developed by Ideaworks Game Studio – is expected to be getting "upgraded features, more fan-favourite maps, and other special surprises" as time goes on. What would a COD game be without tons of DLC!
Call of Duty: Black Ops Zombies is available now for iPad, iPhone & iPod Touch via the
.