Nintendo Reveals That Mii Nation is Forever Growing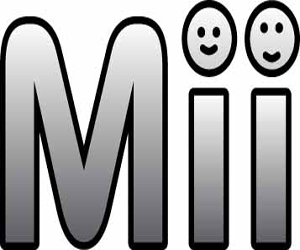 I wanted to start off by making a, "To me, to you" Chuckle Brothers reference…and I suppose I just made it. Nintendo of Europe have revealed through extensive research that across France, Italy, Spain, Netherlands and the UK, there are over 73.2 million Miis. WOWZERS! If you added up all these countries' individual populations it wouldn't topple the mighty European nation of Mii! To the two people left in the first world that haven't played the Wii – a Mii is your avatar that you create for the aforementioned console and the 3DS.
The worldwide population of Miis is 213.8 million, which evidently means that if all these Miis were real people – in our hearts they are, but I digress – it would have the fifth largest population in the world. The European Mii population makes it the second largest country in the continent, second only to Germany. The Wii has become the 5th best selling games console of all time with 89.36 million sitting in houses across the globe.
In their findings there are some facts which may give you a hint of surprise – not Bruce Willis in the Sixth Sense sort of stuff, but intriguing nonetheless –  as it turns out that the supposed male dominated  myth is nothing more than just that, a myth. In Europe, it is quite close between female and male gamers as 37.2 million Miis are men and 36.1 million are women – It's worth noting however that you can CHOOSE your gender. But on the 3DS, with the new  Wii Maker application, when you take a picture a Mii is generated in your likeness. Technology huh.
Laurent Fisher, who is the Managing Directer, Marketing & PR at Nintendo of Europe said; "Our research shows that Europeans clearly enjoy playing with their Mii characters. With Mii Maker and StreetPass Mii Plaza features on Nintendo 3DS, more people will be able to enjoy the experience of creating and sharing their own Mii characters". Hear, hear.
Check out Nintendo of Europe's findings below and let us know in the comments what you think of these stats and figures.
COUNTRY 
Mii POPULATION (in Millions) 
MALE Mii CHARACTERS(in Millions)

 

FEMALE Mii CHARACTERS(in Millions)

 

Mii CHARACTERS BY GENDER  (%) 
GENERAL POPULATION (7-74 age range)(in Millions)

 

% OF POPULATION (7-74 age range) WHO HAVE CREATED Mii CHARACTERS 
UK
22.1
10.741
11.344
49% male51% female
51.8
43%
France
15.2
7.643
7.548
50% male50% female
50.0
30%
Spain
9.6
4.664
4.971
48% male52% female
39.5
24%
Netherlands
3.4
1.646
1.711
49% male51% female
14.1
24%
Germany
14.5
8.063
6.483
55% male45% female
69.7
21%
Italy
8.4
4.434
4.010
53% male47% female
50.3
17%
TOTAL:
73.3
37.2
36.1
51% male49% female
275.4