New Trailer for Yakuza: Dead Souls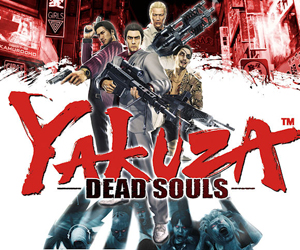 Yakuza: Dead Souls is the next, non-canonical game in the Sega series, Yakuza. It was released in Japan earlier this year but will come to European and US gamers in March 2012.
The game is set during a zombie outbreak, so think Red Dead's Undead Nightmare or to a lesser extent, inFamous' Festival of Blood.
The game has four main playable characters; Kazuma Kiryu who is the series' main protagonist since the original Yakuza, Goro Majima is also playable and has been in the series since its inception. Yakuza 2's Ryuji Goda makes a return as does, Shun Akiyama from Yakuza 4.
Check out the latest trailer of Yakuza: Dead Souls below.
Yakuza: Dead Souls is due for release in March 2012 on Playstation 3.