UK Charts – Modern Warfare 3 Tightens its Stranglehold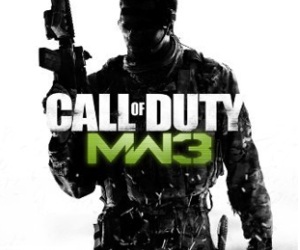 This week in the UK Games Charts, Call of Duty: Modern Warfare 3 held onto its top spot by actually increasing its weekly sales figures over the previous week by 2%, after already having been on sale for four weeks, whereas FIFA 12 clambers back up the charts from fifth to knock Assassin's Creed: Revelation out of the runner-up position.
The only new entry this week is the classic racing action of Mario Kart 7 on the Nintendo 3DS, which joins the chart in eigth place – and is in fact the only new release that has charted in the top forty at all this week. Forza Motorsport 4 re-enters the top twenty, but otherwise there hasn't been a lot of movement in the charts.
As always you can click the name of the game to see our review.
TW = This Week
LW = Last Week
UKIE Games Charts©, compiled by GfK Chart-Track
Modern Warfare 3 seems a solid bet for the Christmas number one spot, but FIFA 12 remains an ever-present threat. Feel free to let us know your thoughts below!