Follow the Shady Activities in Old London with The Testament of Sherlock Holmes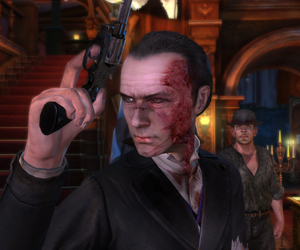 Frogwares keep on ramping up the interest in their upcoming sleuthing title The Testament of Sherlock Holmes, releasing new images and videos on a regular basis since the game was first announced. Well today, the developers have let loose another new batch of Screenshots featuring the World's Greatest Detective.
In the new images, we see a wide variety of locales, such as a derelict Carnival, and Watermill and a dingy-looking jail cell. We also get a good look at the eponymous hero, Dr Watson and an unknown villain, with a horribly disfigured face. In his pursuit of the truth of the case, Holmes will commit acts that betray his usual morals and will find himself on the run from the Police – even whilst he is trying to bring the other bad guys to justice.
Check out all of the new images below:
[nggallery id=728]
The Testament of Sherlock Holmes will release on PS3, Xbox 360 and PC early 2012.