Gaming in 2011 – By the Numbers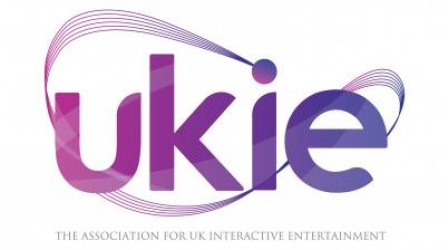 Despite the best efforts of GodisaGeek, the boxed product video game market has had a solid year in 2011 according to the UK Association for Interactive Entertainment.
Annual sales reached £1.42bn which, despite being down 7% on the 2010 total, is still ahead of the forecasted numbers. A strong Christmas selling season, which accounted for 51% of all the revenue generated by games last year, saved the industry from an even larger drop.
All of which is pretty bloody unexciting.
What's more interesting is the question, in a year where sales in gaming went backwards who were the winners as well as the losers? Who sold the most? Who sold more than they thought? Who is making a New Year's resolution to quit whilst they're ahead?
Activision's Call of Duty: Modern Warfare 3, that smasher of sales records, was a big winner and a big contributor to total revenue over the last festive period, with sales of £83 million in its first five days after release.
However, when you contrast Activision's military monster hit with the gaming accessory landscape, which saw a revenue drop of 17% in 2011 compared to 2011 (doubtless due to the lack of new Guitar Hero titles), the picture is so pretty. Traditional console gaming accessories such as joypads, steering wheels, headsets, cases and chargers/docks (everything that isn't a motion controller, basically) revealed a tough time for manufacturers, with a 27% decline in overall revenue.
Having said that, motion controllers got a boost, contributing 27% of the total accessory revenue in 2011. PlayStation Move, Microsoft Kinect and Nintendo Wii MotionPlus all saw growing support from developers, with the share of motion controlled software in the marketplace rising from 7% to 14.5%. Even though most of this software was probably a bit rubbish (here's looking at you Self-Defense Training Camp). Interestingly, the top selling "motion controlled" games for each format were Just Dance 3 for Wii, LittleBigPlanet 2 for PS3 and Forza Motorsport 4 for Xbox 360. LittleBigPlanet 2 and Forza, whilst not motion controlled games in the strictest sense (it is unlikely that everyone who bought these titles used them exclusively with their motion-controller), are great examples of traditional games that are enhanced by motion control, a trend that will continue in 2012 with games like Bioware's Mass Effect 3.
However it seems that, despite an actual drop in sales, the games indsutry as a whole was a winner in 2011. Andy Payne, from UKIE, heralded 2011 as "better than many predicted", citing Modern Warfare 3 and Nintendo 3DS as positive factors for sales. In the same statement he also reminds us just how exciting 2012 looks to be for gaming, with "continued popularity of cloud, mobile and casual platforms", the launch of PlayStation Vita, Nintendo WiiU and, mysteriously, "any announcements concerning successors to Microsoft's Xbox 360 and Sony's PS3".
The biggest winners then? Us. The lucky old gamers. Happy New Year!