Major League Gaming Pro Circuit Controller now available for PS3 and Xbox 360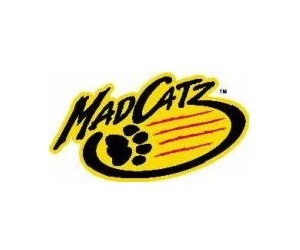 I'm not the best gamer when it comes to competitive multiplayer games. My kill/death ratio in titles such as Battlefield 3 is woeful to say the least. Whilst I realise that this is probably due to the fact that I'm simply not very good, I like to blame my controller for my lack of skill.
So the news that Mad Catz have announced their Major League Gaming Pro Circuit Controller is now shipping certainly raises my hopes that I can improve my gaming skills and be the envy of all my friends. The tournmanet grade controller has been designed specifically for professional and competitive gamers, and features removeable analog sticks and D-pad so you can create your preferred layout. The analog sticks are 'consistent', which means they apparently remove the 'slow turn' effect that plagues other controllers. I think that means they make it easier to shoot your target.
Darren Richardson, the President and Chief Executive Officer of Mad Catz, offered this about the controller:
"The MLG Pro Circuit Controller with its tournament grade components and ProModule™ system has been very well received by the pro gaming community.

We anticipate the MLG Pro Circuit Controller will be the weapon of choice for the most demanding gamer and professional player."
The Major League Gaming Pro Circuit Controller is available for PlayStation 3 and Xbox 360. Check out some screenshots of the controller below.
[nggallery id=712]