Nintendo Online Stores Update For 05/01/12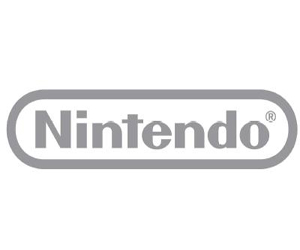 What do Nintendo fans love? Why old games of course! A couple of weeks ago, we told you to register your 3DS games with Club Nintendo to get a free game that originally came out in 1986. If you did register your games, you get to reap the rewards this Thursday as the re-mastered Kid Icarus is exclusively available through this promotion on the Nintendo eShop. But don't fret if you have been a silly billy and forgot 'cause you have up 'till 31st January to register 2 3DS games. A list of the games eligible for registration can be found here. The game now features 3D graphics and is aptly titled; 3D Classics Kid Icarus. Genius.
Also available on the eShop this week is Trip World. "The land is beset with war after their symbol of peace, the flower of Maita, has been stolen and you will need to use all of the heroic Yakapoo's skills, including transforming into various different forms, in order to put an end to the chaos". I hope you can get down with Yakopoo's "skills", yo.
Successfully Learning Mathematics Year 2 can be purchased via the eShop and DSi Shop. "What's this you ask?"…The clue is in the name. And similarly, Fish Tank – where, you know…ya catch fish – is available on Wii Shop Channel.
Nintendo are feeling generous to all 3DS those that bought the 3DS exclusive, Pyramids too. If you scan the QR codes in the images below – using the in-game QR code option, you get free DLC. Three new levels. Now, isn't that nice of them.
To top it all off, via Nintendo Video you can download the next instalment of the Circus 3D series. Circus 3D is clips of real life circus acts like acrobats, tigers and terrifying clowns.
This week you can download the next instalment of the Circus 3D series via Nintendo Video. Circus 3D is a series of clips which will transport you into a world of a real life circus and put you the viewer in the heart of the action wherever you may be. Take in a birds-eye view of an acrobat on parallel bars or feel like you are with the artists on stage through innovative points of views. Watch an aerial performance from the floor or the point of view from inside a cage with tigers. Circus 3D will offer you an exhilarating experience which immerses you into circus life as if you were actually there, all in 3D and in the palm of your hand. Also on Nintendo Video this week is, 3D Machine. "The story of a brilliant inventor who finally makes a breakthrough creating a wondrous invention only to leave it in the hands of his incapable assistant leading to wealth and love, but inevitably ending in a catastrophe."
Below is a full list of games that are coming up this Thursday, where they can be found and how much they cost;
3D Classics Kid Icarus – Nintendo eShop – Free (Club Nintendo Promotion Exclusive)
Trip World – Nintendo eShop – £2.70/€3.00
Successfully Learning Mathematics Year 2 – Nintendo eShop & DSi Shop – £4.50/€5.00 or 500 DSi Points
Fish Tank – Wii Shop Channel – 500 Wii Point
[nggallery id=702]