Resident Evil Revelations Incorporates Streetpass for Extra Content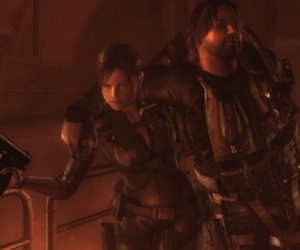 The 3DS is constantly picking up steam. The price-drop and recognisable IPs are reasons that Nintendo's handheld has sold gangbusters as of late. Coming very soon to the little system-that-could is Resident Evil Revelations. Capcom have today announced that Streetpass will allow players to collect items by interacting with other users.
In Campaign mode, new collectibles will be attainable for the player and in the co-op made – called RAID – new enemies and missions will be available, all with the Streetpass function. When a new item is available, players are notified by a parachute icon on screen. When you click on the icon, you collect the item. Simples.
Resident Evil Revelations is set for release on 27th January on Nintendo 3DS.