I Am Alive Wants the Post Apocalypse to Sound Beautiful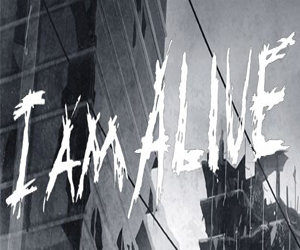 Ubi Soft Shanghais post apocalyptic game I Am Alive, due March 7th on Playstation Network and Xbox Live Arcade, will feature a soundtrack by composer Jeff Broadbent. The impressive looking download only title has been engineered to convey a convincing post disaster world in which players must fight against the odds in order to survive.
"Jeff Broadbent's music for I Am Alive perfectly captures the atmosphere and emotion of the game," commented Sergei Titarenko, Producer, Ubisoft Shanghai. "The music matches the creative direction."
I Am Alive follows a nameless mans personal mission to reunite with his family, one year after a worldwide catastrophe known simply as "the event". I Am Alive is shaping up to be one of the more impressive looking download only titles, indeed from what we've seen so far it is surprising that it is not a full disc release. But hey, at least you won't have to move from the sofa to get your hands on it.
Composer Jeff Broadbent has this to say of the upcoming action games score:
"A sense of environmental desolation was essential in crafting the aural landscapes of I Am Alive.  Because of this, the music often uses ethereal and sound-design inspired approaches, blending organic and synthetic elements to create the sonic imagery of devastation and abandonment within a crumbling city.  The quest of our unnamed protagonist to survive and protect the young girl Mei allowed for the use of poignant emotional themes and motifs."
Well, if you made sense of all of that, well done. For the rest of us, let's get excited about I Am Alive by watching the gameplay trailer, below.