Arc System Works Announces Release Date for BlazBlue:Continuum Shift Extend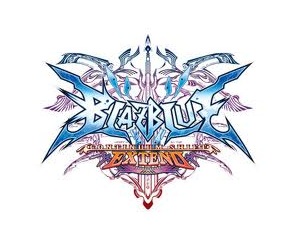 Designed by the team behind the wildly popular Guilty Gear franchise, the BlazBlue series has managed to amass a sizable following of its very own. The critically-acclaimed series has already seen one sequel and multiple spin-offs, perhaps as a result of the fortuitous fighting game revival. Keen on keeping their momentum, developer Arc System Works have announced the release for BlazBlue: Continuum Shift Extend.
This ultimate edition will coincide with the launch of Sony's PlayStation Vita and will feature, among other things, the ability to play a re-mastered version of the "Calamity Trigger" story. This renders Continuum Shift Extend into both a must have for fans and a logical starting point for newcomers.
The complete list of additional content is as follows:
Brand new character, Relius Clover.
All DLC characters, Makoto Nanaya, Valkenhayn R Hellsing and Platinum the Trinity, as well as previously unlock-only Mu12, available from the offset.
The original 'Calamity Trigger' story re-mastered, allowing new players to experience the epic saga from the very beginning.
All-new stories and scenarios – taking the total amount to 23 individual tales to play through.
Brand new Unlimited Mars Mode and improved Abyss Mode.
All-new team battles for an even better, and more competitive, online experience.
BlazBlue's renowned tutorials and challenge modes to help improve the skill of both new players and BlazBlue veterans.
BlazBlue: Continuum Shift Extend will release on the Xbox 360, PlayStation 3 and PlayStation Vita on February the 22nd