Call of Duty: Modern Warfare 3 'Overwatch' Map Now Available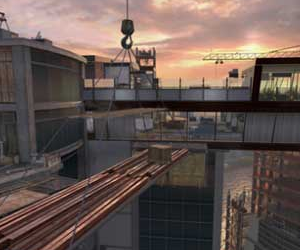 Continuing the promise of new content for their Elite users, Call of Duty have unleashed the 'Overwatch' map, that is now available for download from the Xbox Live Marketplace for Premium CoD Elite users.
Overwatch sticks true to it's name, providing a map that has you battling for victory on a 70 foot high construction site on a New York City Skyscraper. With thing beams to weave in and out of, one small misstep will leave you falling to an inevitable doom.
On the other hand, the construction site allows for a variety of different routes, meaning players can use them to huge effect and pop out on unsuspecting enemies who aren't paying attention. A LOT of map awareness is needed if you want to come out on top when playing on Overwatch.
The map is available right now if you're a Premium user, so what are you waiting for?!