European Nintendo Downloads For 23/02 – Furry Things, Boxes & Heroes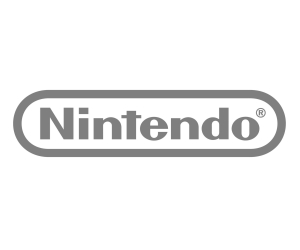 Nintendo have just advised us of what goodies we can expect on a Wii/DSi/3DS near you, this Thursday.
There are no Virtual Console offerings this week, but there are a few new titles plus a demo of a Nintendo 3DS launch title. Here's what we can expect on Thursday:
nintendogs+cats Demo (Nintendo, Nintendo 3DS eShop, Free)
Play with tennis balls, balloons as well as other toys in order to give your pet the love and attention it deserves. Choose from a range of kittens, from pointed oriental kittens to tabby cats. If you're particularly nice to your cat they may even come back with a special gift for you!
3 Heroes Crystal Soul (CIRCLE Ent., eShop/DSiWare, £4.50/500 Nintendo DSi Points)
Use your strategic skills in this diverse puzzle game, featuring RPG elements, as well as the chance to destroy bosses in battle. There is also a whole range of terrain which you will need to dominate and the focus is all on the game, with easy-to-learn controls.
Box Pusher (GameOn, eShop/DSiWare, £4.50/500 Nintendo DSi Points)
There are a whole range of options to make this classic puzzle game even better. Take on your friends in multiplayer mode or even make and swap your own levels. Try out the funny animations, zoomable playing area and if you're having difficulties, the unlimited undo option will help with the most challenging of brain-teasers.
Newton Vs The Horde (RadiationBurn, WiiWare, 500 Wii Points)
Science is your friend in Newton Vs The Horde, as you must use physics to splat an evil gang of monsters, who are after your scientist friends, before they get close. Whether you skewer them, squash them, or blow them up, it's up to you to keep the monstrous hoard away from the boffins. Use the Wii Remote to build traps out of everyday objects as well as rope and elastic. If you need a bit of extra firepower, use springs and explosives and really cause some damage. Battle across 30 levels and four zones and try to win the special challenge in each.
That's it for this week's Nintendo downloads – It's a little disappointing that Nintendo have neglected to provide a Virtual Console title, this time around; I was hoping that Virtual Console downloads would be given a bit more respect and support than they were on the Wii.
Maybe next week!