Jetpack Joyride Surpasses 13 Million Downloads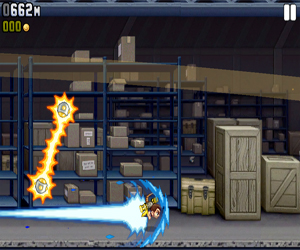 The D.I.C.E Summit is currently taking place in the States and one announcement that has come out of it, although may not be groundbreaking, it is still brilliant to hear. Halfbrick have revealed that Jetpack Joyride has reached 13 million downloads on iOS.
The game became available as a free download a few months after it came out, but regardless, 13 million is a helluva lotta downloads! Congratulations to all at Halfbrick. Any type of accolade is deserved when it comes to a gem like Jetpack Joyride. They have supported is massively with recent updates and we are led to believe the biggest content update for Jetpack Joyride will release next month.