Kid Icarus: Uprising Multiplayer Modes Revealed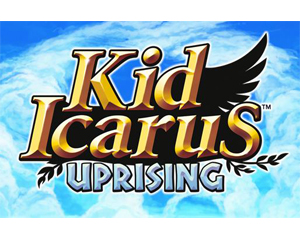 Nintendo has today revealed what multiplayer modes gamers will be able to enjoy in the upcoming shoot em' up Kid Icarus: Uprising, due for release March 23rd in Europe.
Following hot on the heels of the launch of the Kid Icarus: Uprising website last week, Nintendo has revealed the three multiplayer game modes player will be able to enjoy;
Light vs. Dark: Team up with other players in Light vs. Dark multiplayer mode, in which two teams of three are pitted against one another. The ultimate goal is to empty the opposing team's health meter, which transforms the last defeated team member into an angel. The team who defeats the opposing team's angel wins. This unique multiplayer mode tests players' ability to work as a team while keeping the match exciting as the focus constantly shifts from dealing out damage to protecting the team angel.
Free-for-All: In this mode, up to six players (including CPU players) combat each other in a winner-takes-all match. Winners are determined by high score, heavily influenced by both the number of kills and the number of deaths.

Match Set-up: Both Light vs. Dark and Free-for-All multiplayer modes are playable through local wireless play or online for players with broadband Internet access. CPU players will fill out the roster if there are fewer than six players in a match. Duration of the match, CPU difficulty, weapons and team handicaps are all customizable prior to beginning a multiplayer battle.
Players will also have the option of using all of the weapons unlocked in the single player campaign in the multiplayer portion of the game, with the added bonus of being able to 'Fuse' different weapons together to create exciting new combinations. Nintendo has also added the obligatory Street Pass functionality, this time around players will be able to share one of their weapons with other Kid Icarus: Uprising owners, the selected weapon is then turned into a Weapon Gem, which can be collected and used to create a more powerful weapon, worth doing then if you can get a few of your mates together for some Kid Icarus mayhem.
As always, keep your browser pointed to GodisaGeek for more on Kid Icarus: Uprising as we approach its much anticipated release.