BlazBlue Continuum Shift Extend is the Highest Rated Fighter on PS Vita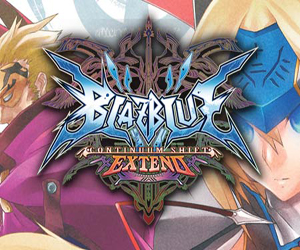 The definitive game for BlazBlue fans, BlazBlue Continuum Shift, has acheived massive success on the PS Vita in only a short space of time. It is in the top 3 rated PS Vita games on Metacritic and PSN right now. It is also the highest rated fighting game for the console on both Metacritic and PSN too.
Geraint Evans, Director of Arc System Works Europe said, "The critical reception to BlazBlue has been phenomenal…We're thrilled that both consumers and media continue to get behind the BlazBlue series – supporting what is a truly unique offering among fighting
games".
He added, "We very much hope new players will keep exploring what this series has offer, both in terms of the competitive fighting as well as the story, universe and characters – not to mention the thriving community surrounding the game".
Loads of publications have been dishing out massive scores for the game, including our very own Sean Smith who called the game, "The best fighter of 2012; thus far". You're a fighting game fan, you own a Vita…you should be playing BlazBlue Continuum Shift Extend.