Cyborg F.R.E.Q. 5 Gaming Headset Review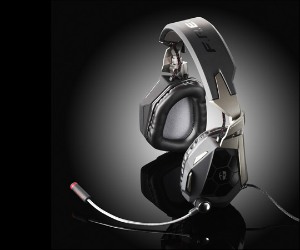 Product: Cyborg F.R.E.Q. 5 Gaming Headset
Manufacturer: Cyborg
Price: $149.99
If there's one thing that every self-respecting PC gamer needs to have in their arsenal it's a decent headset, whether you're talking on Ventrilo, recording a podcast or simply listening to the music of a video game, it's more or less guaranteed that your experience will be heightened if you're using a headset that does what it's supposed to.
The people over at Cyborg are attempting to give people that perfect PC gaming experience by creating some of the most high-end headsets that you can currently get your hands on. We got to play with one of their headset models recently, the Cyborg F.R.E.Q. 5 which, just in case you're wondering, I pronounce "Freak", mostly because it sounds cool. The F.R.E.Q. is a wired, USB headset without any of the usual bells and whistles that you may associate with a headset in this price range, but that doesn't mean that you're not getting your money's worth, not by a long shot, all of the innovations and aspects that make it stand out from the crowd are all on the inside, as you'll find out.
When you're talking about a headset, or any kind of audio equipment, the first question you're looking to get answered is how does it sound? Even if all you're going to be using it for is to listen to other people talking while you're playing your games, you're going to want a headset that can do it better than any other. The F.R.E.Q. 5 is easily one of the best sounding headsets I've ever had the privilege to use, especially when listening to sounds that use a lot of bass. On multiple occasions I had to pause what I was listening to to make sure someone wasn't knocking on my front door, the bass notes sounded so deep. That doesn't mean that the rest of the auditory treats are lacking though, only the most hardcore audiophiles will be able to find anything wrong here, but at the end of day, quality is what you're paying for when you lay down your £150, and there's no doubt that you're getting it.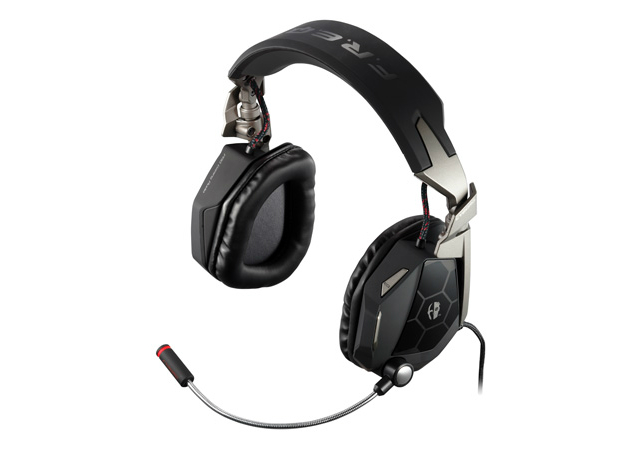 I could be really cheeky, and more than a little self-promoting, and tell you to check out episode 11 of the Ding! Podcast in order to find out just how good the microphone sounds on the F.R.E.Q. 5. There are good aspects and bad ones when it comes down to the microphone on this particular headset, as you would probably expect from any product in the world. The actual recordings are crisp and clear with most people noticing a dramatic improvement over whatever that been used prior to this headset. That being said the downside to the headset could turn a lot of people off instantly. There's a very distinctive humming noise that comes from the microphone on the F.R.E.Q. 5, some people may be able to ignore this sound, just seeing it as white noise in the background of your recording, but there are some people who simply won't be able to just ignore it. As of writing this review I couldn't find a way of stopping this humming noise (although I am open to suggestions in the comments below) and I've just settled on trying to get used to it. When it comes to recording the Ding! Podcast, the slight hum in the background that's barely audible is an acceptable sacrifice compared to recording using a Rock Band Microphone, which I've been doing for the previous ten weeks.
On top of being one of the best sounding, and recording, headsets that I've had the pleasure to use, it's also one of the most comfortable, fitting over the ears almost perfectly, as if it was fitted for the shape of my head. Obviously people don't all have the same shape head as me, and everything is customisable to make things comfortable for you. The cushion at the top of the bridge is also quite malleable meaning that after a couple of hours of use, you'll find it had moulded itself to the shape of your own head, giving your perfect fit that will allow you to wear it for hours on end without it starting to get uncomfortable. Another feature which I'll quickly mention – although it has no real effect on the headset – is the fact that the cable itself is wrapped in cloth. This doesn't sound like its a feature that's worth talking about but this wrapping ensures that it's much more difficult to get the cord of your new headset tangled up, something which is the number one killer of my own personal headsets so for me, this was a Godsend.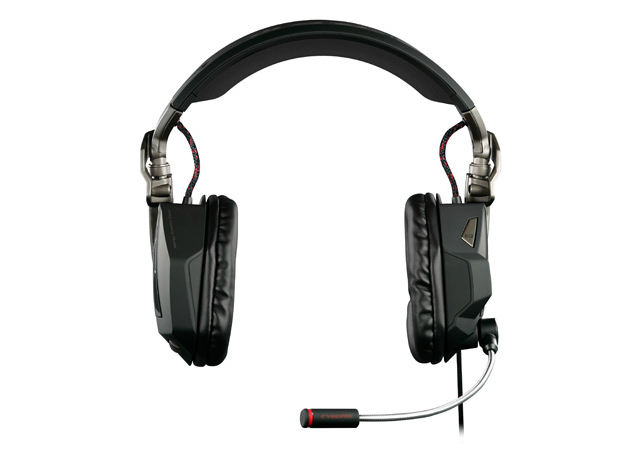 TECHNICAL SPECIFICATIONS:
Neodymium magnets –N38 Grade
Diaphragm material – Mylar /PET 50mm
Voice Coil – Copper Round edge wound
Frequency Response -20Hz – 20KHz
Cable length – Braided 2.0m (USB) / Braided 1.0m (3.5mm)
VERDICT: If you're in the market for a new headset and have a little bit of spare cash lying around, then you could do a lot worse than the Cyborg F.R.E.Q. 5. The price point is a little steep and it's not immediately obvious what you're getting for your money, but you'll soon figure it out once you start using it. The headset is easily one of the most comfortable I've ever used, as well as the best sounding, and will keep you happy for a long time to come. Don't forget to check out Ding! Podcast 11 to listen exactly to how this headset sounds. Just don't be too scared, no matter how good it sounds, and how much it may seem like it, I'm not in the room with you; that's just how good the microphone sounds. Yeah…

[nggallery id=820]