A Week in Gaming: 02/04/2012 – 06/04/2012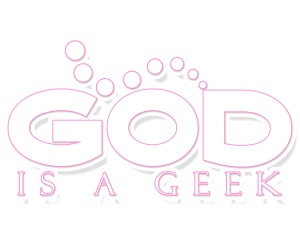 Hello and welcome to a very special Easter Edition of A Week in Gaming. I say Easter Edition, unfortunately there are no chocolate eggs to be had within this article, or any real reference to Easter, but I quite like special editions so I'm sticking with it.
REVIEWS
We begin our look at the week gone by on GodisaGeek with some reviews. Of course the reviews listed below are just a sample of our review catalogue, if you want more simply head to our Review Section where you'll find all you could ever wish for (in terms of videogame reviews that is).
We Sing Pop!
Our first review this week comes from Sean, who dusted off his karaoke skills in order to pass judgement on the Wii title We Sing Pop! from developer Le Cortex. Sean found the game to be "another superb instalment", with a range of songs that allow "Pretty much anyone can find something to sing".
Sean's full review can be found here. In the meantime, check out a trailer for the game below.
Kinect Star Wars
I've already made plently of jokes regarding The Force and this game, so I'm going to restrain myself this time. Hopefully. Our review of Kinect Star Wars comes courtesy of Robin, who lamented the "lack of a pure 1-to-1 Lightsaber fighting mode", whilst finding that the "game works better as a casual title". He concluded that the title "remains a good collection of mini-games which didn't quite reach its potential".
Read Robin's full review here.
Devil May Cry HD Collection
As Lee so aptly puts it, "Another week, another HD Collection". This time it's the turn of demon slayer Dante to get the HD treatment, in the Devil May Cry HD Collection. Lee found the collection to be a "must-buy for fans of the original games", all of which are well ported and "haven't aged too much".
You can read Lee's full review of the Collection here, and you can also check out a trailer for it below.
Cyborg M.M.O. 7 Gaming Mouse
Despite looking like a piece of military hardware rather than a computer mouse, Calvin was on hand this week to review the Cyborg M.M.O. 7 Gaming Mouse. At the end of his review he concluded that the device is "without a doubt the most customisable mouse on the market right now", making it ideal for those who enjoy playing MMO games such as World of Warcraft.
Read Calvin's full review here.
Mobile Monday
Mondays just would not be Mondays without a dose of Mobile Monday from Martin.
This week's titles included: Diggin' Dogs, "a charming game with some interesting game mechanics"; Time of Heroes, a game which has some "decent gameplay elements and does them well"; Mad Coaster, which Martin found to be "another example of an addictive game that many people will find difficult to put down"; and finally Don't Run With A Plasma Sword, a "fun little game but it's nothing that we haven't already seen before".
You can find Martin's full review of each title, along with links to the App Store for each game, in this week's Mobile Monday.
NEWS
Not content with giving you the best reviews, GodisaGeek also provide you with the latest in videogame news. As ever, click on the title of each story to be taken to the full post.
UK Charts – FIFA Street Stays Strong at Number One
EA continues to hold the top of the charts hostage, whilst Ridge Racer Unbounded doesn't even make the top 20.
Martyn Gibbs is New GAME CEO
Some good news for GAME finally, as the high-street chain has exited administration and appointed the former head of Gamestation as it's new CEO.
Worms Creator Andy Davidson Returns to Team17
The creative mind behind those warmongering Worms has returned to Team17 to help with the development of the latest title in the series.
Orcs Must Die 2 Announced, Debut Trailer
Apparently not enough orcs died in the original game, so they had to announce a sequel.
Microsoft Announce Special Edition Chrome Series Controllers
These new shiny Xbox 360 controllers are very shiny, and come in a range of shiny colours. Did I mention they're shiny?
Server Rental Comes to Console Versions of Battlefield 3
EA has given console players to ability to rent Battlefield 3 servers so they can play their own private matches. Keep an eye on the GodisaGeek Twitter page for details about a possible community gaming night for Battlefield 3 on the Xbox 360.
Harmonix Announce Rock Band Blitz
Rock Band is returning! But this time without a single plastic guitar in sight.
Codemasters Boosting UK Games Industry with More Jobs
Following the recent news that the UK games industry will be receiving tax breaks, Codemasters have announced they will be creating more than 100 new jobs.
Mass Effect 3 Extended Cut DLC Will Be Free
They whined, they complained, they sent cupcakes to the office. Now fans who were less than pleased with the ending of Mass Effect 3 will be able to receive greater clarification on just what happened via some new DLC.
And that's it for this week's news! To stay up-to-date with all that's happening in the gaming world be sure to follow our Twitter or 'like' our Facebook page.
ARTICLES
Just a few articles for you this week to enjoy, but worry not as they are all fantastic.
Firstly, we have a preview of Borderlands 2 from Rik. The first Borderlands made quite an impression when it was released, due to it's striking art style and multitude of weapons, and if the screenshots in this preview are anything to go by the ante seems to have been upped in the sequel.
We love Motorstorm RC here at GodisaGeek, so much so that Adam and Martin decided to sit down and record a First Look at the new DLC for the title, which you can check out below.
Finally, today saw the return of Retro Corner to GodisaGeek. Robin delved into the past and took a trip down memory lane to bring us his thoughts on the Star Wars Trilogy Arcade, which you can read here.
THE GODISAGEEK PODCAST NETWORK
Of course it's not all written words and videos here at GodisaGeek, we also have podcasts!
We kicked things off on Monday with Season 4 Episode 13 of The Godcast. As usual the boys had a chat about some of the bigger news stories, and regaled us with tales of what games they've been playing. Bubbles!
On Wednesday it was the turn of Saint & Greensie with their episode titled "Break Out The Shorts!", in which the duo chatted about gaming peripherals.
Finally this week, Ding! reached level 13. This week's episode so the group discussing whether they prefer PvP or PvE when playing their MMOs.
That's all for this week's Easter edition of A Week in Gaming. I'll be back in a week, so until then go play some games!
Don't forget, if you want to add your thoughts about anything covered in this week's article then you can leave us a comment below, or you can Tweet us, or write on our Facebook Wall.