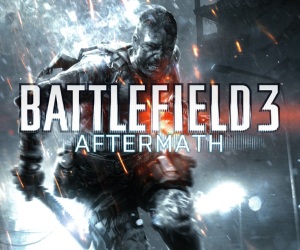 The onslaught of content for Battlefield 3 continues today if you're a PlayStation 3 premium member, as Aftermath is available for you. Premium PC and Xbox 360 players will get Aftermath on December 4, whilst everyone else can buy the content on December 11.
In this new pack you'll get four new maps, as well as new vehicles and the all-new crossbow weapon, as well as the Scavenger game mode, which starts players with a pistol and tasks them with finding new, more powerful weapons. This is the fourth of five pieces of content, the final content – End Game – is due around March 2013.
As you'd expect EA are welcoming this new content with a launch trailer, which you can check out right now.
Battlefield 3 is available now for Xbox 360, PlayStation 3 and Windows PC.