MAD CATZ Release New Pro Circuit Controller Accessories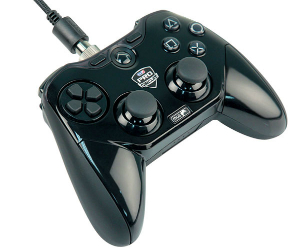 Competitive gaming has been on the rise now for some years, this is due in no small part to rise of online gaming. Now we can all indulge our competitive side by taking on gamers from across the world not just across the sofa.
Competition of course breeds innovation and many gamers have been looking for an edge in the controllers they use. Now along with the more shady methods used by some, many genuine attempts have been made to improve the standard pads. Major League Gaming is a North American organisation set up in 2002, that sees the top players from a variety of games battle it out, some times even on live TV. MAD CATZ has now teamed with MLG to release a pro circuit controller, compatible with Xbox 360 and PS3, this controller truly gives you a custom setup.
The ability to switch the analog sticks and D-pad around means both stand 360 and PS3 layout is possible, and now with the new accessories players can do even more. You can now get FacePlate Kits, ProCables and FightPad ProModules in addition to things like Analog Stick Spacers and Analog Cap Packs.
If you take your competitive gaming seriously and have a bit of spare cash it's definitely worth giving the Pro Circuit Controller and its accessories a look. You can check out exactly whats available here.