Of Orcs and Men: New In-Game Screenshots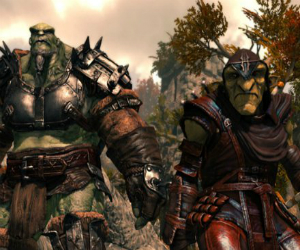 Cyanide Studios and Spiders have released new screenshots today for their upcoming RPG, Of Orcs and Men. A joint venture between the two companies the game certainly seems to be one of the most ambitious titles either side has produced to date.
A role playing game involving humans, Orcs and Goblins may not be the most original idea, but the story's execution just may set this game apart from the rest. In this world it is mankind doing the terrorizing. The player will take the roles of an Orc and a Goblin fighting to defend their territories from the oppression of man.
The screenshots released today aim to show the diversity of the world and also the power of Spiders Silk Engine.
[nggallery id=812]
The game is schedule to hit sometime in the second half of 2012, for Xbox 360, PlayStation 3 and PC.