Quantic Dream Dazzle Again with Latest Tech Demo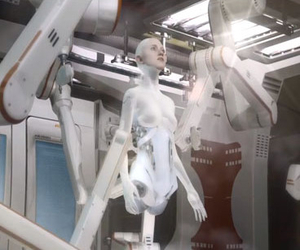 Quantic Dream – the studio run by David Cage, and responsible for the games Omikron, Fahrenheit and Heavy Rain – have long been at the forefront of motion capture in video gaming. Back in 2005, they released the tech demo called "The Audition", that showed how they could portray emotion through a game characterm, and that technology eventually formed the basis for Heavy Rain in 2010.
Last night at the Game Developers Conference in San Francisco, David Cage took to the stage once again to unveil their latest tech demo – still running on a PlayStation 3, that shows the leaps and bounds that the team has made since Heavy Rain. The video, entitled "Kara", features a cybernetic lifeform who looks and react just ike a human being, in physical and emotional ways. The end result is a powerful 7-minute short film that would work just as well in the cinema as on a games console.
Of course, as a tech demo, this work will probably never appear in a retail game, and may have nothing to do with the content of the next game from Quantic Dream – but David Cage has in the past stated that he might venture into Sci-Fi in a future title – and this video certainly has shades of Blade Runner and the work of Philip K. Dick to it. It is amazing to see what the team has squeezed out of the PlayStation 3 hardware, and really makes us at GodisaGeek.com very excited about their next project – we just hope we won't have too wait too many years until we get to play it!
See the video for yuorself below, then pick your jaw up off the floor:
There has been no details so far regarding the new Quantic Dream project. Why not read our review of their last game – the dramatic thriller Heavy Rain, here.