Beyond:Two Souls – Gamescom 2012 Preview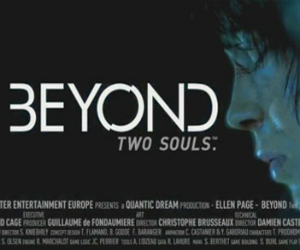 David Cage has built up a bit of a reputation, during his time at Quantic Dream, as being a storyteller through the medium of video games. Whilst other producers and directors will aim for exciting gameplay, Cage has always been about the evolution of a gripping narrative, where gameplay mechanics can often play second fiddle. This isn't to say the games he has been involved with are terrible, Fahrenheit/Indigo Prophecy and Heavy Rain were both excellent and enthralling titles; despite some criticisms about the reliance on quick time events.
From what I saw at gamescom in Cologne, Beyond: Two Souls is clearly a Quantic Dream game, but there's a bit more freedom involved. Following the story of Jodie Holmes, played by Ellen Page in an uncanny likeness, Beyond follows the story of a girl throughout 15 years of her life from childhood to adulthood, and the effects that the character accompanying her has. Her companion, at her beck and call, is no ordinary friend; he's a spirit of incredible power.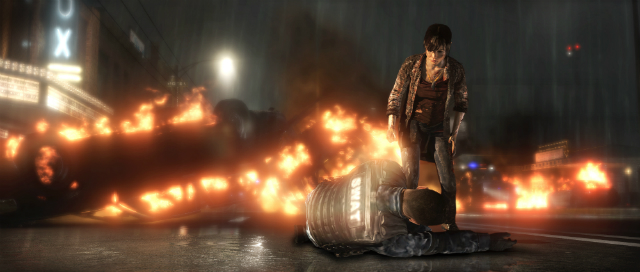 Although there was no reveal at gamescom, David Cage presented two distinct sections of the game, the way the performance capture allowed the game to have a great sense of realism, and then some gameplay. Without spending too much time on the logistics of the operation here, one thing you can never doubt is the sheer scale and ambition that Quantic Dream have put into work here. With over 2,000 pages of script, and full performance capture for every second of the 15-20 hours of gameplay promised, it's a complex situation comparable to making a film and converting it into a game that's 10 times the length of the average cinematic release.
Once we, in the audience, had finished marvelling at the technological achievements of purely getting all the performance capture complete (complete with fully recreated sets that have to be see-through and lightweight enough to be filmed and not interrupt the capture, but also behave like the in-game counterpart), it's time to see some footage.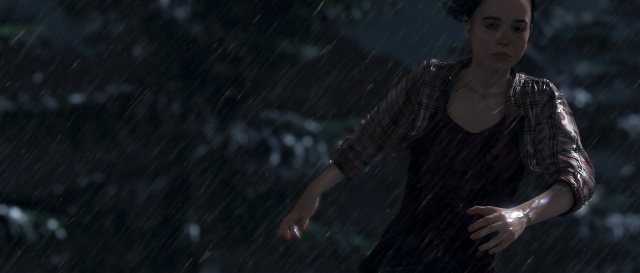 Jodie, now in her early 20's and on the run from government forces, has been cornered in a small, mid-western town. With SWAT forces surrounding her location, Jodie's anxiety is growing. This is where Aiden comes in. When a threat presents itself, Jodie turns to her oldest friend to save her, and Aiden doesn't let her down. Whilst the cutscene we see setting the environment is all rendered in the exceptionally stunning in-game engine, as soon as we gain control of Aiden, the fun truly begins.
Well, in theory it does. Although Aiden becomes some kind of all-powerful menace, destroying towers, crashing armoured vehicles into buildings and blowing up a petrol station by creating a leak and then causing a spark, the problem with what Cage calls a 'sandbox' is that, with the person at the presentation demonstrating all the various contextual kills, it feels regimented. You could do them in different orders, but I fear there isn't the freedom there that it would really need in order to make it a free-form interactive experience. That, of course, is what Cage has been saying is the difference between Beyond and Heavy Rain, and unfortunately I'm yet to fully see it. However, he was quick to state that the outcome of scenes vary wildly, and the story will evolve as a result of that. The extent to which is unknown, but in the same scene where Jodie managed to escape with the help of Aiden, she can be arrested and the fabric of the tale will change.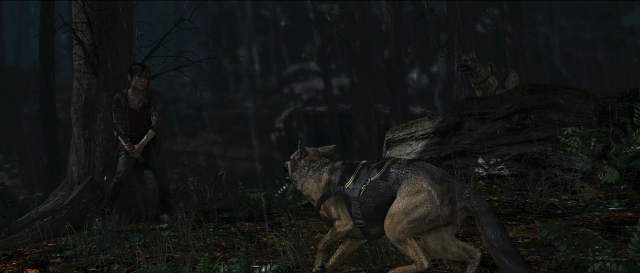 The potential is most certainly there, the writing seems strong, the game looks great and the dynamics of Jodie and Aiden's relationship is very much ripe for the picking in terms of an enthralling story. It's just that the game very much looks like its predecessor, and while that is by no means a bad thing, it's not quite what we were expecting to see. Still, making snipers shoot their buddies with the power of telekinesis is pretty cool, so my expectations for Beyond: Two Souls to be a good game are still there, just slightly dampened. Hopefully we'll get to see much more free-form destruction and gameplay, as well as the extent to which the story changes, before the game releases in 2013.