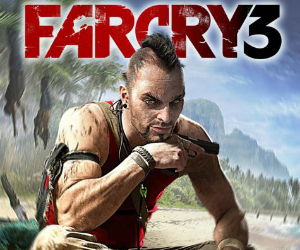 As we usher in the New Year, we take one last look back at the biggest-selling games in December 2012, as we see who took the final number one spot of the year. Far Cry 3 may have been on general release for several months, but it has only just managed to make it to number one in the UK.
The game has widely received rave reviews, especially from the GodisaGeek team themselves, so it is thoroughly deserving of the position – and it knocks Call of Duty: Black Ops II back into third spot. Some heavy reductions and in-store deals on both Far Cry 3 and FIFA 13 have seen those two games surge up into first and second respectively.
The biggest climbers this week are Forza Horizon and Dishonored, which both re-enter the top twenty after a couple of weeks of absence. Previous entry in the driving series Forza Motorsport 4 also manages to stick around in the chart – just about – and last year's Christmas number one holds a highly respectable, and unlikely, twelfth spot. Even Epic Mickey 2 shows strong sales for the second week in a row, likely riding the wave of gift-giving sales after it had a poor launch.
As always you can click the name of the game to read our review of the title.
TW = This Week
LW = Last Week
UKIE Games Charts©, compiled by GfK Chart-Track