Trials Evolution Release Date is April 18th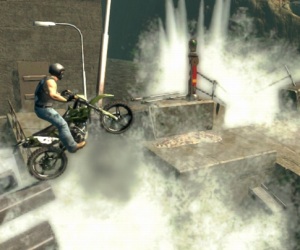 Sometimes a headline can be enough folks, and this one is the best I've had the pleasure of writing in a long time. Trials Evolution is coming out on the 18th of April, on Xbox LIVE Arcade.
You see, I'm a massive Trials fan, and Trials HD took over my life. In fact, to date the single greatest "Achievement" in a game (aside from unlocking The Kid in Super Meat Boy) is finishing the hardest track in Trials HD.
But we don't just have the release date for you today, there's even more! Trials Evolution will also be the very first LIVE Arcade game to have 400 available gamerscore to unlock.
Will you be buying Trials Evolution? Let us know if you're excited or not in the comments below.
Trials Evolution will be available on April 18th for 1200 Microsoft Points.