Civilization V: Gods & Kings Release Date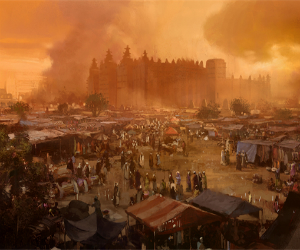 The massively popular turned-based strategy epic Sid Meier's Civilization V, will get its first expansion in June with Gods & Kings.
Released back in September 2010 players have waited a long time for new content, finally on February 16th 2012 2K Games revealed Gods & Kings. Developed by Firaxis Games this massive expansion will contain enough new features to keep players busy for months.
Civilization V: God & Kings will feature nine new civilizations, each ruled by a new leader; nine new wonders; three original scenarios; and dozens of new units and buildings. Along with new technologies and resources, players now have more ways than ever to expand their empire.
Sid Meier's Civilization V: Gods and Kings expansion will be available June 19th in the US and three days later on June 22nd everywhere else.