Civilization V: Gods & Kings Developer Diary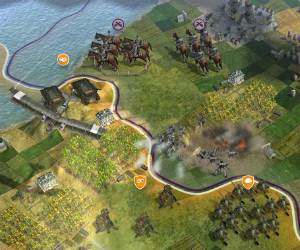 Check out the brand new developer diary for Civilization V's first expansion, Gods & Kings.
Civilization V: Gods & Kings will feature nine new civilizations, each ruled by a new leader; nine new wonders; three original scenarios; and dozens of new units and buildings. Along with new technologies and resources. All these new additions mean players now have more ways than ever to expand their empire.
The developer diary released today features Dennis Shirk and lead designer Ed Beach, as they dicuss the new playable civilizations in Civilization V: Gods & Kings.
Are you still playing Civilization V, if not will this new expansion tempt you back?
Sid Meier's Civilization V: Gods and Kings expansion will be available June 19th in the US and three days later on June 22nd everywhere else.