Colors, Convenience Stores, Cars & Video Content In This Week's Nintendo Downloads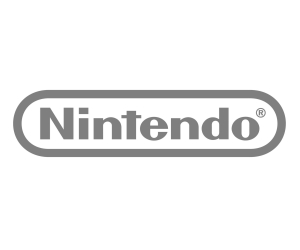 This week's batch of Nintendo downloads is a rather low-key bunch, but is notable due to a first for Nintendo:  Paid-for video content.
There are no Virtual Console or first-party offerings in this week's bundle of Nintendo downloadables, but at least there's something here for you, no matter what Nintendo console you own. Here's what we'll be getting this week:
Colors! 3D (Collecting Smiles, Nintendo 3DS eShop, €6/£5.40)
Colors! 3D is simple to use but has some powerful painting tools. You can learn modern painting techniques or simply colour in existing images depending on your skill level. Colors! 3D is tailored for touch screen devices like the Nintendo 3DS and allows you to create and view your own 3D paintings for the very first time.
The 3D Machine (Ka-Ching Cartoons, Nintendo Video, €1/£0.90)
3D Machine, the first paid for video download on Nintendo 3DS, is here this week! After an inventor makes a breakthrough, he leaves his incapable assistant alone with his new wonder invention, which leads to wealth, love…and catastrophe!
GO Series: Escape Trick Convenience Store (GAME BRIDGE, Nintendo 3DS eShop/Nintendo DSiWare, €5/£4.50/500 Nintendo DSi Points)
After finding yourself mysteriously trapped inside a shop, you must find clues and solve puzzles to mastermind your way out and get to the bottom of what is going on.
Rush Rush Rally Racing (red spot games, WiiWare, 900 Wii Points)
Rush Rush Rally Racing brings the fast paced 2D retro gameplay you've been waiting for. No sponsored cars, no realistic environments, just plain old top down 2D racing fun.
As always, these items should be available this Thursday on a Nintendo console near you!