Crysis 3 Leaked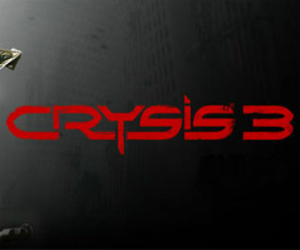 EA has accidentally revealed the existence of Crysis 3, with a leak on their digital games service Origin.
The images were quickly pulled but showed a Nanosuit Soldier holding a high-tech crossbow. Swedish gaming magazine Game Reactor is reportedly going to have more information in its next issue, with the front cover showing a destroyed New York City skyline and Nanosuit weaving.
Shortly after EA released an official statement saying:
"the best kept secret in shooters just can't be contained… stay tuned for more information on April 16".
While listed on Origin the game was said to be for Xbox 360, PS3 and PC. So it seems at least early on EA has no plans to bring Crysis 3 to the Wii U.
Far from being uncontainable the whole thing feels a little staged, either way Crysis 3 is happening and that's something to get excited about!