Pixel Nation – A New Quarterly Retro Publication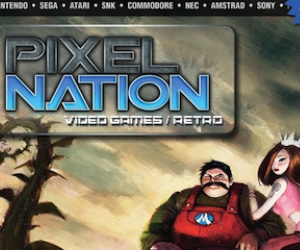 A few days ago I posted about Pix'n Love's latest publication, The History of Nintendo Vol.2 – Now I bring word of yet another series of retro-based books.
Pixel Nation are a new publishing house that focuses on releasing various books around the subject of videogames.  Their first release is an all new retro publication that will be released quarterly, detailing various retro games from both consoles and microcomputers from yesteryear.
Issue 1. of Pixel Nation is a 100 page package of classic gaming goodness, featuring topics such as Outrun, the Rise & Fall of Arcades, the Legend of Zelda cartoon and much more.
Available now as both a digital PDF file (£3.99) or as a full colour printed book (£8.99- With a free PDF copy), Pixel Nation looks like it could be a worthwhile purchase.
More information can be seen at Pixel Nation's website.