Rumour: Black Ops 2 To Be Announced in May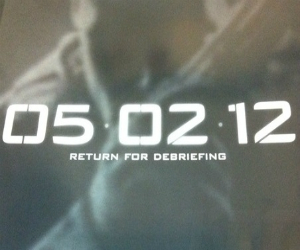 It used to be said only two things in life are certain, death and taxes. It now seems we can add a third, a new Call of Duty release every year.
Kotaku have reported an image supposedly showing a poster for Black Ops 2. This has been rumoured for sometime now and it's not hard to believe, given that the original Black Ops broke all previous sales records, pulling in over 1 billion dollars in 42 days.
The poster contains the date May 5th 2012, which no doubt will be a reveal date not a launch date. The new Call of Duty no matter what it may be, will almost certainly hit in Novemeber.
Activision has confirmed there will be a new Call of Duty in 2012, but so far that is the only official confirmation made regarding the franchise. This year it will be the turn of Treyarch who are considered by some to be the series' top developer, after the numerous troubles at Infinity Ward.
If the rumours turn out to be true, are you excited for another Black Ops game?
At the moment everything regarding this years Call of Duty is a RUMOUR. No details have been confirmed yet.