Worms Creator Andy Davidson Returns to Team17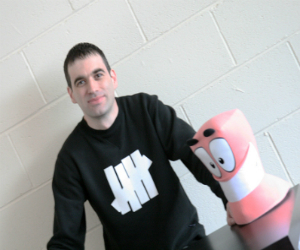 Good news for Worms fans today as Team17 announce the return of series creator Andy Davidson.
Andy left Team17 fourteen years ago to peruse other career interests. He now returns as the studio builds up to its biggest release in years, Worms Revolution.
In a statement regarding his return Andy said:
"I left Team17 feeling I hadn't finished what I wanted to achieve, but for professional reasons I knew I had to walk away. I've returned to scratch the creative itch that's been bothering me for the last fourteen years. It's nice to be back at Team17, it's as though there's been a revolution in the studio itself – there's a real creative buzz about the place."
Andy will be offering his input on Worms Revolution, but also says he has many new ideas for Team17.
Exciting times then for the UK's oldest independent developer. Are you excited for Worms Revolution, what would you like to see Andy and Team17 do next?