Bungie's New Franchise Destiny + Potential Marathon Sequel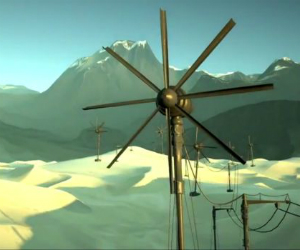 The lawsuit between Activision and Infinity Ward co-founders, Jason West and Vince Zampella, has revealed some interesting information on Bungie's next big franchise.
Bungie signed a publishing agreement with Activision back in April 2010, and as part of the ongoing lawsuit the 27 page contract had to be opened. The news was first reported by the LA Times.
The contract reveals Bungie are set to develop four "sci-fantasy, action shooter games" code-named, Destiny. They will release biennially, starting in fall 2013. There will also be four DLC packs code-named Comet, as with the main games, they will be release every other year, starting in 2014.
The first game in the series is set to hit Microsoft systems first, on both the Xbox 360 and its successor, referred to in the contract as the Xbox 720. The contract states the first Destiny game could come to PS3 in the fall of 2014, providing it passes a "joint technical feasibility analysis" meaning it is able to match the quality and feature parity of the Xbox 360 version. The DLC releases will be compatible with the Xbox 360, Xbox 720 and Sony's PS4. A PC release is also mentioned.
It was also revealed that Bungie is potentially working on a successor to its first trilogy, with the document saying the developer is to devote no more than 5% of its staff to creating an action-shooter prototype named, Marathon.
It's important to remember the contract is now over two years old, so things could have changed drastically since then. With E3 around the corner we may not have to wait long for Bungie's next project to be officially unveiled.