An Introduction to Disney Epic Mickey 2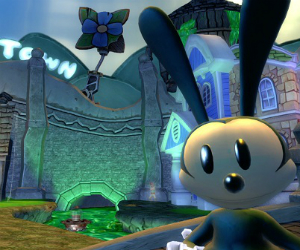 Take a look at how the game is getting on, as Junction Point release their first behind the scenes look at Epic Mickey 2.
Warren Spector and his crew talk through the design philosophy behind the game, and in particular the focus on co-op. The introduction of co-op will be a hugely welcome edition to the game, with players taking control of both Mickey and Oswald the Lucky Rabbit.
There are other improvement besides co-op, with Spector previously speaking about being able to dynamically tackle puzzles, with players seeing the consequences to their actions in-game.
Check out the video below to see the game in action. It's certainly looking like a big step up from first game, which was released on Wii back in 2010.
Did you play the first Epic Mickey, is so what would do you want to see added to the sequel?
Epic Mickey 2: The Power of Two will be available on Wii and now also in HD on Xbox 360 and PS3 when it launches this fall.