Metro: Last Light No Longer in Development for Wii U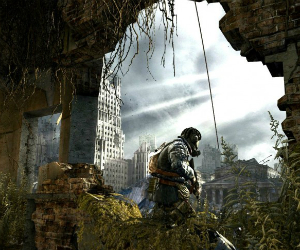 Worrying news today as THQ confirm that the Wii U version of Metro: Last Light is no longer in development.
Speaking to Digital Spy Mark Madsen, global brand manager at THQ had this to say regarding the news:
"It's not in development (at the moment). As we got along in the development process, we just really wanted to focus on what we knew, focus on PS3, 360 and PC. If it does happen, it won't simultaneously ship with the other SKUs, but if the opportunity arises we'll take a look at it. The verdict is out on what we can do to maximise the code for the Wii U, and we'll see."
It has already been reported the Wii U will not be capable of running Unreal Engine 4, although this should come as no surprise because neither will the Xbox 360 or PS3, which the Wii U is apparently on par with in terms of power.
It is however surprising that Last Light, a current-gen game, will not be coming to the Wii U. There has already been a lot of talk about making games for the Wii U, with some developers saying it's much hard than the 360 and even the notoriously tricky PS3.
What are your thoughts on today's news, how big an impact could this have on the Wii U's chances of winning back the core-gamer? For more on Last Light, check out our preview.
Metro: Last Light is still scheduled to hit Xbox 360, PS3 and PC later this year.