Nintendo Looks to Stamp Out Cheats With Mario Kart 7 Update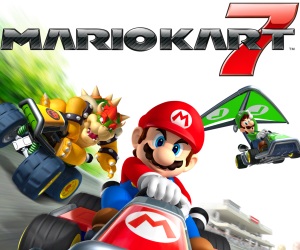 Nintendo has today moved to stamp out a couple of in game exploits from their premier online game, Mario Kart 7.
The update, which is available for free via the Nintendo eShop, will eliminate the ability to exploit shortcuts when playing Online Multiplayer on the courses "Wuhu Island Loop," "Wuhu Mountain Loop," and "GBA Bowser Castle 1".
Players are asked to make sure their 3DS systems are up to date before downloading the update data, and are informed that you won't be able to jump online and play until you have downloaded the latest update. You'll still be able to play single player and local multiplayer though, so don't worry about losing out on playtime.
Are you an online Mario Kart 7 player? Have you noticed many people making use of the shortcuts the update is trying to close up? Let us know in the comments section below. You can check out our review of Mario Kart 7 by clicking here.