Rune Factory Oceans Coming to PS3 May 25th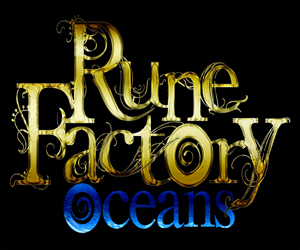 Rune Factory is set to make its first appearance on home consoles after a slew of successful Nintendo DS iterations. The first game to make it to your living room is Rune Factory: Oceans, and you can pick it up on PS3 from May 25th.
Developed by Tokyo based Marvellous Entertainment, Rune Factory Oceans returns us to its quirky world of action adventure themed farming – yep, only a Japanese developer could come up with this stuff.
"Marvellous Entertainment has created an exceptional gaming experience for both fans of action and adventure, along with fans who love the realism of farming," stated Martin Defries, managing director, Rising Star Games, Rune Factory's European Distributor . "We've been eagerly anticipating the PS3 release of Rune Factory Oceans for a while now, and we're positive fans will be just as excited as we are about the release."
Rune Factory Oceans is a story featuring characters Aden and Sonja, two friends enjoying life in their peaceful island town until they are struck by a mysterious curse. They awake to find themselves on a different island, their two souls trapped in the same body. You will control this new character through dungeons and colourful lands, with a spot of farming thrown in along the way just for good measure. Obviously.
We'll be keeping an eye on Rune Factory Oceans here at GodisaGeek to see if this weird action adventure farming mash up makes a successful transition from handhelds to the big screen.