The Testament of Sherlock Holmes Gets Official Release Date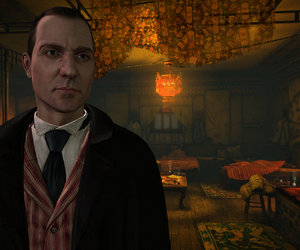 Frogwares have finally come out and confirmed the release date for The Testament of Sherlock Holmes – the latest in their series of games which follow the activities of the World's Greatest Detective, and Dr. Watson of course.
They have revealed that the game will be released in September this year, and will be available on Xbox 360, PlayStation 3 and PC. In the game, Sherlock is being chased by the Police himself, after some rather dubious actions – but he and Watson have already been contracted on an investigation, and still have to complete it – even whilst on the run. Watson becomes more and more suspicious of his long-time friend and partner, but what is really behind his actions? All will be revealed when the game finally hits store shelves in September.
And to celebrate the official announcement, Frogwares have shown us another five screenshots from the game, which show of the incredible detail in the settings of old London. So prepare to don your Deerstalker and cape, and light up your pipe, for the game is afoot!
Check out the new images below:
[nggallery id=890]
The Testament of Sherlock Holmes will release on PS3, Xbox 360 and PC in september 2012.