New Trailer and Screens for Men In Black: Alien Crisis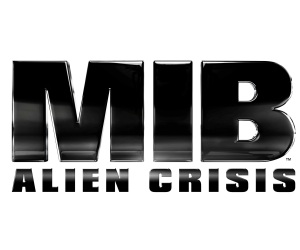 With a new installment of the Men In Black series hitting cinema screens on May 25th, it will come as no surprise to anyone that a tie-in game will be coming to store shelves. The game, entitled Men In Black: Alien Crisis, will actually be launched on the exact same day.
With the release day looming, Activision have put together a new trailer, and shown off some more screenshots from the title. The game doesn't follow the plot of the film, and whilst it runs concurrently with events in that, it features a new protagonist – former cat burglar Peter Delacoeur, who is now the newest MIB agent.
Here is a little more info on Delacoeur: Although Agent Delacoeur started out in a life of crime and trickery, he has since joined the ranks of the elite MIB and is prepared to take down aliens in the fight to save planet Earth. Playing as Agent Delacoeur, you must combine your investigative skills from your previous "job" with the intel learned in the training program to become the ultimate MIB agent.
The game is looking a bit simplistic and unimpressive so far – but the trailer footage may be taken from quite an early build, so we will have to wait and see quite how this one shapes up. Let us just hope that it isn't another lazy or rushed cash-in to support the Movie – hopefully it'll have a bit more substance than that.
Check out the trailer and images below:
[nggallery id=897]
Men in Black: Alien Crisis will launch on Xbox 360, PlayStation 3 and Wii on May 25th.