Consumer Event Featuring New Super Mario Bros. 2 to Take Place July 2-8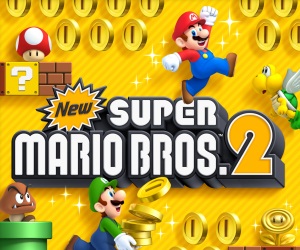 If you live in the UK and happen to be looking forward to New Super Mario Bros. 2 for the Nintendo 3DS, then you may be glad to hear that Games Britannia will be hosting the first ever consumer showing of the title July 2-8 in Sheffield.
All the side-scrolling goodness you can fathom may not be enough of an incentive for everyone, though. For those who need further persuasion, you may be enticed by the inclusion of a Kid Icarus: Uprising event.
Gamers can celebrate the revival of Pit with a dedicated Swap Shop and battle zone for the collectible AR Cards. AR cards will be available to win for all those victorious in battle.
And finally, quirky new rhythm-based game Beat the Beat: Rhythm Paradise will be available to demo with exclusive souvenir posters on offer for all those who trial the game.