The Godcast: Season 4 Episode 15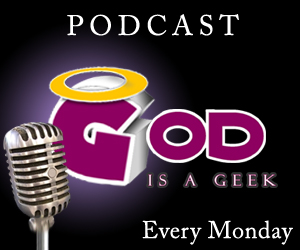 Calvin returns to the Godcast with Adam, Alex and Lee to chat about the biggest in gaming news along with what they've been playing for episode 15 of the Godcast.
There's been plenty of big news too, with Dark Souls being announced for PC (finally!), but Capcom have stole the show with the announcement of Lost Planet 3, while moving the Resident Evil 6 release date forward! That's before we get into "FUS-ROH-DAH!" being shouting at Kinect's around the world, and a short discussion on Peter Molyneux!
Running Order
News of the Week
Dragon's Dogma
Pullblox
Achievement of the Week
Please remember to rate us in iTunes too, as that makes us very happy indeed.
Subscribe to the GodisaGeek podcast via iTunes or Feedburner, or download the MP3 file (right click, then save).