No Call of Duty XP this Year Say Activision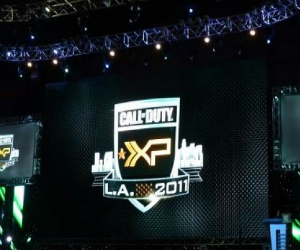 Fans of the Call of Duty series hoping to attend Call of Duty XP this year will be disappointed to learn the event won't be returning, at least not in 2012.
Last year saw the launch of what many people expected to be an annual event, Call of Duty XP. Held in LA gamers could purchase tickets and go hands-on with Modern Warfare 3 weeks before its release, the event even played host to tournament where the winning team took home $1 million.
Sadly though Activision has confirmed to Polygon there will be no XP event this year:
Last year's Call of Duty XP was a great way to celebrate our Call of Duty community and reveal Call of Duty Elite. This year we are planning to host some new experiences for our fans around the globe including at Gamescom later this summer. It's possible we may host another XP in the future.
With Call of Duty seemingly getting bigger and bigger each year, it's surprising Activision would choose to drop such a great marketing opportunity. Did you attend Call of Duty XP 2011, where you planning on going this year?