E3 2012: Create Anything with Scribblenauts Unlimited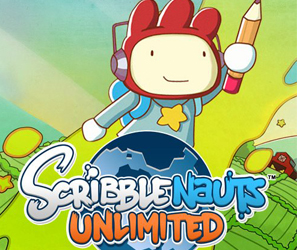 Popular Nintendo DS title Super Scribblenauts – where players could write almost any item they could think about, and it would be inserted into the game. Players solved puzzles by typing "Ladder" when they needed to climb a tree, for instance. Well now 5th Cell Media are bringing the latest evolution of the title to gamers.
Great news, fans! Scribblenauts Unlimited is coming to Wii U, Nintendo 3DS and PC! Get ready to help Maxwell solve robust puzzles by summoning any object you can think of as you venture into a wide-open world where the most powerful tool is your imagination!
As well as the traditional puzzle solving, the game now features an open world for exploration and creating your objects, and gamers can build anything that they can imagine – made even easier by using the touch screen of the Wii U tablet or 3Ds, where you can put items together to create the perfect combination.
Check out the game in action below:
Scribblenauts Unlimited is in development for Wii U, 3DS and PC.