E3 2012: Angry Birds to Land on Consoles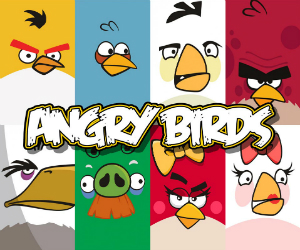 It seems Rovio is set to bring their monster hit Angry Birds to consoles, with a little help from Activision.
A video has been spotting at one of Activision's booths, showing the famous red bird crashing into the Acitivision logo.
When questioned about the video Activision said:
We'll have some news for you in about two weeks. Wait until you see it on consoles in HD!
So Activision look set to add another mega-selling franchise to their library, in fact this would be the most popular yet, with over half a billion downloads on mobile devices already.
No systems have been confirmed but with the Wii U's Gamepad, Kinect, and even Move there's certainly lots of ways to play on consoles.
Does the idea of playing Angry Birds on your Xbox 360, PS3, or future Wii U sound good?