E3 2012: EA E3 Conference Recap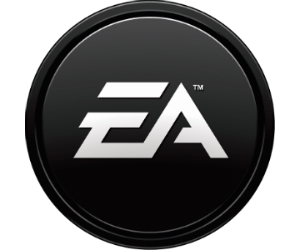 EA have had a rough year in the eyes of the consumer, with the Mass Effect 3 debacle affecting confidence in their products. However, with the 2012 E3 Conference, they had a chance to win back those they had lost.
John Riccitello started us off, introducing 10 great developers, with 10 games. With some talk about services, and DLC being an integral part of that, it seems things haven't changed.
That is until Dead Space 3 starts us off. As your spaceship crashes, Isaac finds himself on a snowy planet infected with Necromorphs. Visceral Games are keen to explain what has changed, however, rather than what has stayed the same. The biggest of the introductions is drop-in, drop-out co-op. A live demo of this followed, and one thing is for certain, even to someone who isn't a fan of the series, the third instalment looks pretty good, although there are worries that co-op will kill the tension. In the set-pieces we see, Necromorphs crop up and are quickly destroyed by a massive drill that's lost control, threatening Isaac and new co-op partner, John Carver. The second set-piece shows a large monster devouring the impressive-looking environment, reminiscent of Lost Planet. With a February 2013 release date, we'll soon be able to see if the impressive set-pieces have been a trade off for the tension and horror that endeared itself to gamers.
EA put a lot of stock in their sports titles, and the biggest of these Stateside is the one we see next, as we kick off with an NFL 13 trailer, with Ray Lewis of the Baltimore Ravens. After this, Cam Webber then appears to talk about the new Infinity engine, which provides better impacts and physics, with NFL 13 boasting the 'most authentic gameplay' in the series. With features like Connected Careers and no more pre-determined outcomes allowing you to regain balance after tackles, NFL 13 seems pretty impressive for fans of the series. Michael Irvin, a legendary Wide Receiver, appears on stage to talk about the importance of a career, and it becomes clear that the Connected Careers mode looks very impressive indeed.
It was the turn of Maxis next, with Lucy from Maxis, talking about SimCity and its two new iterations. The first of these is SimCity Social, a classic-style city builder announced for Facebook. Although Zynga has claimed the casual crown in recent years, SimCity Social looks good enough to claw it back when it launches in a few weeks. The second of these, the PC SimCity, follows with two trailers detailing everything from the Glassbox simulation engine to new gameplay footage showing the visualization of data, city specialization, multiplayer and challenges. It all looks impressive; it's just a shame about the always-on DRM and the ridiculous price-tag. It has a charming feel to it, which you can experience in EA's favourite month, February 2013.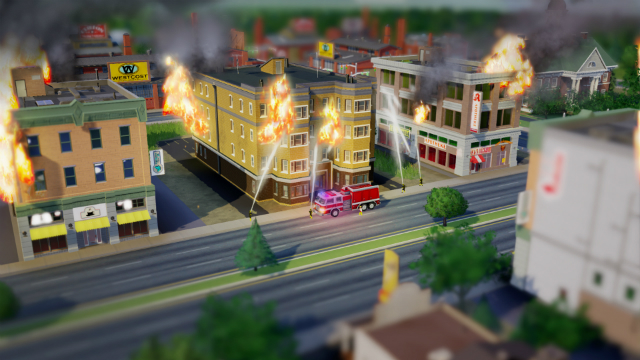 John Riccitiello is back on stage, acknowledging West and Zampella in the audience and congratulating them on their lawsuit resolution. That feels like a double kick in the teeth for Activision when Peter Moore and Patrick Bach announce Battlefield 3 Premium; a Call of Duty Elite style service, that adds new weapons and new content. Boasting early access to 4 new themed digital packs, that introduce new modes and motorcycles, there's a lot of new content that isn't just map-packs available now and will be £32 for a year's subscription.
The much maligned BioWare now, with talk about The Old Republic, which it describes as 'an always on living service'. It's a service that's continually expanding, ading more PvP warzones, and more content, such as a Nightmare difficulty mode for veterans. Promising new Species, ranked PvP, increased level caps, new planets and storylines and character transfers, there's seemingly never been a better time to join than in July, when you can play up to level 15 for free.
Greg from Danger Close then arrived on stage to talk about another military shooter; Medal Of Honor: Warfighter. Using the Frostbite 2 engine, gameplay was shown where you're fighting through Somalia, showing how the game is tied closely to real-world events. Although it looked generic without the HUD, the game looked nice and gunplay looked tight. With an RC drone with camera, excellent lighting effects and an online mode called Global Warfighters (12 tier 1 units from 10 different nations), Warfighter actually looks fun. When it launches on October 23rd, it'll be interesting to see how it does sales-wise.
The return of EA Sports now, and there are plenty of massive sports-related announcements to whet your appetite. From the Free to play Social and Mobile game, Madden NFL Social, that you can play on Facebook or finish on your phone, to the new engines featured within NHL, FIFA and NBA Live. EA Sports Football Club, which launched last year, has 11 million members, and 4 big announcements to boot, starting with the news that all returning FIFA 12 players will take their level and XP into FIFA 13. There's also a special bonus for returning in EA Football Club catalogue, with access to special kits and other accessories. There's also new connectivity, with FIFA 13 on iPad/iPhone/Android connecting to Football Club, and the inclusion of an all new iPhone App for FIFA, that allows access to Ultimate team and other features. However, they were quick to stress that gameplay was the soul, and the innovations inspired by Messi, such as attacking intelligence and the new dribbling, are throughout FIFA 13. It promises more realistic control, better player impacts, off the ball battles, freedom and creativity in attack. Add to this new dribble moves and new attacking possibilities, and FIFA looks to be top-dog once more next year.
However, the jewel in the crown for EA Sports was the announcement of the acquisition of the Ultimate Fighting Championship license. After the debacle with Dana White over the EA MMA game, it's an odd decision, and one that is detrimental to the already struggling THQ.
Then we got to the best game of the show for me, Need for Speed: Most Wanted. No, not the original, but the reboot by Criterion. With an open world game reminiscent of Burnout Paradise, but with police chases and licensed cars, there was plenty to love about Need for Speed: Most Wanted, and the gameplay shown proved my excitement right. Launching in October this year, if you enjoy open world racers, there's no excuse to not pick up this latest Need for Speed game based on the showing in this conference. A Most Wanted list between your friends adds a social aspect to the game, much like the one seen in Burnout Paradise.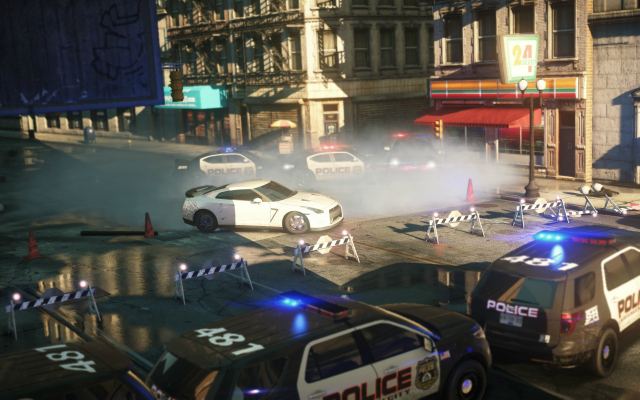 The last game to be shown was Crytek's Crysis 3, with some gameplay shown. As you'd expect from a Crytek game, the presentation was excellent, with some brilliant physics and amazing environments. However, it did feel a bit bland and lacking in personality. However, Jack Davenport (from Coupling and Pirates of the Caribbean) appears to be voice acting it, so that's fine with me. This, like Dead Space 3, is launching in February.
And that was that. EA had a strong showing for me, with games like Need for Speed: Most Wanted shooting right to the top of my Most Wanted list, and FIFA 13 looking like it's going to have another strong showing.
What are your thoughts? Anything tickle your fancy? Leave a comment below.