E3 2012: Mario goes Self-Adhesive in Paper Mario: Sticker Star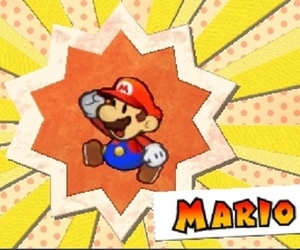 Paper Mario on the Nintendo 3DS has just gotten a new subtitle, and that title plays a big part in the in-game mechanics for the title. Paper Mario: Sticker Star is the new title that was revealed at E3 2012 yesterday, and the game will see players collecting and exchanging stickers, in order to solve puzzles and help other inhabitants of the Mushroom Kingdom.
Also, special items that you pick up throughout your journey can then be turned into stickers – for use in battle or otherwise. For instance, finding a fan, you can turn it into a sticker that will have the same effect as a gust of wind when placed. And find a sharp-looking pair of scissors around – turn them into a sticker and you can use it in a fight to chop up your enemies.
See how the stickers work in the video below:
Paper Mario: Sticker Star is due out exclusively on Nintendo 3DS in time for Christmas.