E3 2012: Sony E3 Conference Recap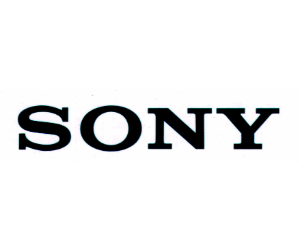 It's that time of the day, on the first day of E3 2012, we've come to the last press conference of the day and it's the turn of Sony to take the stage. Loved by some and hated by others, with the vast majority taking the middle ground, Sony is one of those companies that can sometimes blow us all away with their announcements and then at other times leave us all in a state of mild confusion. We were all on the edge of our seats hoping for Sony to blow us all away when the first video started playing.
The show opened with a montage video showing a lot of Sony's most famous titles, as well as a few titles from third-parties, all of them working together to show the power of the PlayStation and just how much fun people can have with the console. The video felt a little bit too long, we all know how fun a PlayStation can be, all we really wanted to know was how much more fun the PlayStation was going to be. Jack Tretton walks onto the stage and we all get ready to hear what the PlayStation has in store for us over the next year or so. Jack starts off talking by paying tribute not to the characters in games, but to the people that are playing the games; the fans. It's a nice touch and something that certainly seems to go down well with the people in attendance. Once the appluase has died down a little bit, Jack Tretton invites the first guest onto the stage, Quantic Dream's David Cage who is at the show to announce a new game from the French developer.
Beyond: Two Souls is the new game from Quantic Dream and follows the life of Jodie Holmes (played by Ellen Page) over 15 years of her life as she attempts to understand what lies beyond, what happens once we're dead. The gameplay trailer that was shown certainly got people thinking, Quantic Dream know exactly how to get emotion from their games, Fahrenheit showed it, Heavy Rain showed it even more, and if this small amount of in-game footage is anything to go by, Beyond: Two Souls is going to knock the ball out of the park in terms of audience immersion. The end of the trailer showed a good amount of action, some amazing acting from Ellen Page and possibly even some kind of possession mechanic from the spirit that follows Jodie around (who I think she called Ivan). It's certainly going to be a game to keep an eye on.
Once David Cage has finished introducing Beyond: Two Souls, Jack Tretton returns to the stage to talk about the Michael trailer from last year. The video ended up being one of the most viral tech videos of all time and gained 10 million views on YouTube; no small feat. Tretton posed the question: What happens once the cameras had gone off when shooting the ad? All those characters in one room, some of them friends, others enemies. The answer? PlayStation All-Stars: Battle Royale.
Chan Park comes onto the stage to talk about Sony's new character filled brawler, and announces the fact that it will also be making its way to the PlayStation Vita, complete with cross-compatibility with the PlayStation 3 version of the game. Players will be able to play on their PlayStation Vita against, or with, other players that may be playing on their PlayStation 3. Saves will also carry over to the other system too, start a game on the PlayStation 3, then go out and fight another battle on your PlayStation Vita. If there's one thing that could sell PlayStation Vita's it's more cross-compatible games so it's good to see Sony heading in that direction. We were then treated to a full match in PlayStation All-Stars: Battle Royale with Omar Kendall providing the commentary. Everything seems fun and watching Sweet Tooth (from Twisted Metal) pull off a level 3 attack is entirely satisfying. The end of the segment showed off two new characters that will be making their way to the game; Nathan Drake (an obvious inclusion in my opinion) and BioShock's Big Daddy.
Jack Tretton once again took the stage, this time to talk about the PlayStation Network as well as the fact that LittleBigPlanet 2 will be getting some brand new DLC that allows for cross-controller play, letting players use their PlayStation Vita as an enhanced controller for LBP2 as well as adding a new story mode, more sticks, objects and more. The PlayStation Store has had a good year according to Mr. Tretton with over 1,500 title available for download and 80% of PlayStation consoles, both the PlayStation 3 and the PlayStation Vita, being connected to the PlayStation Network. It was also mentioned that there will be a further 200 games heading to the digital distribution network over the course of the next twelve months, hopefully some that will match the success of Journey which became the best-selling PSN game of all time. PlayStation Plus got a little bit of a buzz too with the announcement of even more blockbuster games coming, for free, to the service; games which included inFAMOUS 2 and Saints Row 2. A loud cheer was heard also as Jack Tretton announced that all attendees would be getting a one-year subscription to PlayStation Plus just for turning up. A nice gesture but one that left us at home a little upset that we couldn't make it to L.A. this year. Well, me anyway. Before Jack Tretton moved away from the topic of the PlayStation Network, it was casually announced that a whole host of PlayStation 1 classic games would be making their way to the PlayStation Vita, with a picture of Final Fantasy VII being shown.
At last year's E3 it was announced that a Call of Duty game is in development for the then unreleased PlayStation Vita. At this year's Sony conference we learned the title of the game, Call of Duty: Black Ops Declassified, but we didn't get to see anything else from the title, no screenshots, no gameplay, no nothing; naturally this was a little bit of a disappointment as it would be good to see what a Call of Duty game could pull out of the portable system. It was now time to see a little bit more from Assassin's Creed III but before Jack left the stage and let somebody else take a little bit of the limelight for a while, the much rumoured Assassin's Creed III: Liberation was announced. Assassin's Creed III: Liberation will be a PlayStation Vita exclusive title that, for the first time in the franchises history, allows the player to take control of a female assassin. The game will take place at the same time as Assassin's Creed III and will include a feature called 'cross-goods' where players will be able to unlock items in one game and use them in the other. Once the games are linked together, players will also get some exclusive features in Assassin's Creed III including weapons, armour and a new multiplayer character.
Phillipe Ducharme and Alex Hutchinson took the stage to show everyone a little bit more from Assassin's Creed III. This time we saw something that we haven't seen before from the upcoming game (which is a little bit of a shock in itself), we saw some sea combat. Set in the middle of the Caribbean sea players will be able to take control of Connor as the captain of a ship, they will have full control of the ship's navigational systems as well as the cannons. The aim of this section of the game seemed to be to navigate the small cluster of islands as well as taking down the ships (probably English) that attacked Connor's vessel towards the end of the scenario. This section of the game showcased the game's dynamic weather system as well as what looks to be some rather fun sea combat. If you weren't already looking forward to Assassin's Creed III, you should be now.
Ubisoft's Dan Hay made his way to the stage next to talk about Far Cry 3, there wasn't much to talk about that we hadn't already seen during Ubisoft's conference earlier in the day but there still was something to talk about that we hadn't already heard; four player co-op is coming to Far Cry 3, and it looks pretty good too. Mr. Hay and three other people then proceeded to play some of the four-player co-op, playing a small demo where they had to take out a group of enemies, place a bomb in the centre of a bridge, and blow it sky high. The audience seemed to approve of the co-op functionality of the upcoming game, either that or the bridge exploding was particularly awesome if you were sat in the audience. The game will include a dedicated co-op campaign, totally separate to the main game, so different in fact that Dan Hay said that the team had essentially made two games. Far Cry 3 will also include a map editor, hopefully this will also include some kind of community feature so that players will be able to download and play other people's levels; extending the life of the game indefinitely.
It was the turn of Andrew House next, President and Group CEO of Sony Computer Entertainment, who announced a new augmented reality project that would be coming to the PlayStation 3; Wonderbook. With Wonderbook people will be able to watch their books come to life, and even interact with them, changing the story as they're happening. It wasn't entirely clear how this was going to happen, apart from the fact that it's augmented reality, but it's certainly something that's interesting, especially if you're a gamer with children. There's often nothing better than sitting down with a good book, and with the amount of interaction that Wonderbook can afford it's going to be interesting to see what happens. Sony have already got lots of talent working on creating multiple Wonderbooks with the award-winning Moonbot Studios, who are working on a Wonderbook called Diggs Nightcrawler, being just one of those talents. Another of those creators is the author of the Harry Potter books, J. K. Rowling who is helping to create a Wonderbook called 'Book of Spells' which allows players to read along with a physical book as well as interacting with it by casting the spells that they're "learning" using the PlayStation Move controller. Dave Ranyard then came to the stage to show off a gameplay demo of Book of Spells. A game like this is obviously going to be a hard sell to a room full of video game journalists, most of whom will be hardcore gamers, but the Wonderbook seemed to go down relatively well. Andrew House then returned to the stage to announce a partnership between Sony and HTC to bring the first non-Sony phones to include PlayStation Suite (which was renamed as PlayStation Mobile) functionality.
For the final part of Sony's presentation Jack Tretton briefly returned to the stage to introduce God of War: Ascension and Sony Santa Monica Studios' Todd Pappy who showed us a little bit of the game's single player campaign. People that were a little bit sceptical of the game, especially its involvement in the God of War series as a whole, may be happy to know that Kratos seems to still have his Blades of Chaos, even though I'm not sure why he would if the game is a prequel, I suppose we'll just have to wait until either the game is released or we're given a little bit more information regarding the story. The basic thing we were able to take away from the God of War: Ascension gameplay demo was that Kratos is back, and is as brutal as ever. Before leaving the stage Todd Pappy mentioned that the game will be released on March 12th, 2013. The lights go dark and we start to hear noises, wondering what's happening, the light come back up after a minute or so and we are treated to the first gameplay footage from Sony Computer Entertainment and Naughty Dog's upcoming game The Last of Us. The game looks stunning, there's no doubt about that, and it looks like the gameplay is going to be quite tense, I just hope that the entire game isn't a glorified escort mission. Nevertheless I'm excited and I'm sure all you are too.
That was it for another year from Sony, what did you think of what was announced? Was something not announced that you were expecting? What game are you most excited for? Let us know in the comments section below this post.