Nintendo Announces Mario Kart 7 Contest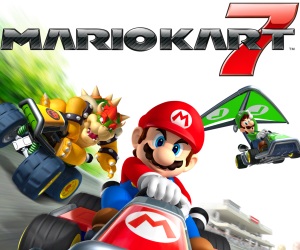 For fans of Mario Kart 7 and Honda Jazz Si's comes a clever, family-oriented contest from the folks at Nintendo who want to know: Who is Britain's fastest family?
The Mario Kart 7 Britain's Fastest Family Tournament will run across England, Scotland and Wales and is guaranteed to test family ties as families compete for a seat in the grand finale in October. Winners will receive the car, a Mario Kart 7 trophy and a slew of other prizes.
As more information pertaining to entry and contest details becomes available, you can rest assured that we at GiaG will work tirelessly to bring you the information you thirst for.
In the meanwhile, hold some trials at home to see which family members are most likely to win you a new car.