UK Charts – Football Fever Grips the Charts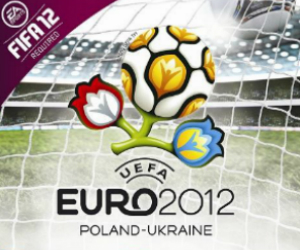 The current football fever that is gripping the nation, what with England taking part in the European Championship finals, has leaked over into the world of gaming. And that can mean only one thing – Electronic Arts are celebrating this week as FIFA 12 has returned to the top of the videogames sales charts.
And that finally ends the very successful reign of Ghost Recon: Future Soldier at the top of the charts. After three weeks at number one, the title was finally knocked off the top spot by a game that has been out since October last year – likely boosted by the recent Euro 2012 add-on DLC. You never can predict the UK games charts. Strangely, FIFA Street didn't benefit from the same Football craze, and actually dropped downt the charts.
Notable new entries are Lollipop Chainsaw at an impressive fourth, and Gravity Rush down in eleventh – which is particularly good, considering it is a PS Vita exclusive title.
As always you can click the name of the game to read our review.
TW = This Week
LW = Last Week
UKIE Games Charts©, compiled by GfK Chart-Track