3DS XL Sells Big in Japan over Opening Weekend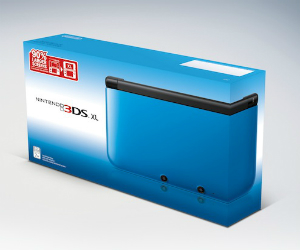 It seems quite a few Japanese gamers were holding back for the first 3DS redesign, as the XL sells a whopping 200,000 units in just two days.
If the figures are accurate the 3DS XL tops both the DSi XL (100,000) and the original DSi (170,000) in terms of opening two day sales.
Nintendo announced just last week that it had sold an incredible 19 million units to retail, although how many of those have been sold onto consumers is unknown.
If the fantastic XL sales weren't enough, Nintendo also shifted 430,000 copies of New Super Mario Bros. 2.
If you're undecided on whether to pick up the 3DS XL, check out our review.
The 3DS XL is available now in Japan and Europe, it's set to hit the US and Australia on August 19th and August 23rd.
Source: Famitsu